Handling and analysing energy and climate statistics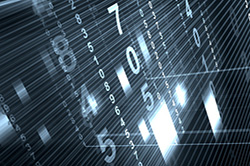 Upon completing the training session participants will be able to:
Create an energy balance, including supply, transformation and consumption
Understand international energy accounting regulations particularly the energy flows, energy units, and the definitions and agreements established at a national level
Avoid pitfalls with energy statistics
Those who wish to acquire working knowledge of energy accounting, or those who wish to perfect their understanding.
All seminars are animated by experienced experts of the energy sector. Case studies will be explored to put into practice the concepts learnt during the seminar. Quality teaching materials will be provided.
Session 1 - Energy accounting basics
Energy flow measurements, energy and measurement unit equivalences, definition and structure of energy balance
Session 2 - Accounting for primary energy supply
Primary production, imports/exports, international bunkers, stock variations, primary supply
Session 3 - Accounting for input/output of energy transformation
Electricity sector, refining sector, and other transformations
Session 4 - Accounting for final energy consumption
Industrial, residential, tertiary, transport and other sectors