Stéphane His
Senior Energy & Climate expert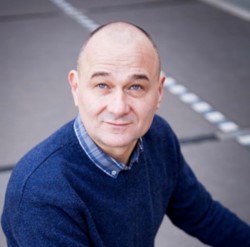 Stephane is a climate and energy consultant since 2020 and has been working in this field for the last 25 years.
He started its carriers at IFP EN in 1996, being responsible for "well to wheel analysis" and long term prospective in the transport sector in France. In 2008, he became VP renewable energies at Technip where he developed the dedicated to offshore wind business unit. In 2016, he joined the AFD and hold there the senior mitigation climate expert position.  
With Enerdata, Stephane has been collaborating in the offshore wind sector for a industrial French client as well as to analyze oil and gas supermajor decarbonization strategy. He holds a HEC master is an engineer specialized in thermic and energetics from the university of Compiègne (UTC).