Global Energy Research eStore
The Enerdata e-store offers a wide range of individual energy reports and datasets on the global energy market, as well as a daily key energy news subscription.
We have energy country-specific analyses and datasets, covering all energies, energy policies, supply and demand, and key players. Many additional datasets, for instance on the global LNG trade, refineries worldwide, or power plants (upcoming) around the world, are also available.
You can also get the latest global energy news, including energy and climate markets, policies, industry, infrastructures, and investments through an annual subscription to our multi-channel energy news platform.
World Energy Information - Offering by Country
Energy information by country. Zoom in on your chosen country and click on it to read the latest national energy market information.
View Countries List
Energy Reports and Datasets
Our country-specific energy market and policies analyses.
Daily multi-channel global energy news platform.
Country, regional and global statistics on specific energies and sectors.
In-depth regional analysis of clean energies.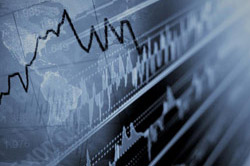 Hourly power market data, captured prices and market value.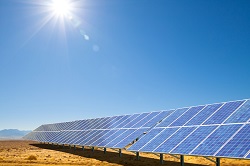 Industry analysis with a focus on African & Asian markets.
Newly Updated Report
Monthly highlight featuring one of our recently updated reports.
Highlights:
The "Angola 2025" strategy set an objective of 800 MW of solar and wind in 2025.
TotalEnergies is the largest oil operator and Chevron the largest gas producer (both with around half of total production).
In August 2022, BP and Eni combined their businesses in Angola in a 50/50 joint venture, called Azule Energy.
Angola is the 2nd largest oil producer in Africa.
After a very rapid progression until 2020 (~12%/year), electricity production remained stable in 2021.
Hydropower represents around 70% of the power mix.
Gas flaring has been drastically reduced.
Gasoline and diesel prices are among the lowest in Africa, and comparable to Algeria.
Electricity tariffs are low and do not cover production costs.
After a peak in 2014, the total energy consumption is fluctuating.
Biomass still represents around half of this consumption and its share has remained stable since 2010.
Angola aims to reach 9.9 GW of capacity by 2025 (+4.6 GW) and a 60% electrification rate.
The country aims to develop several refineries to decrease its dependency on oil product imports.
2nd
largest crude oil producer in Africa
72%
share of hydro in power mix
51%
share of biomass in the energy mix