World Energy & Climate Statistics – Yearbook 2022
2022 edition of our free online interactive application
Online application to access 2021 world energy and climate data and statistics, and decarbonisation indices through an interactive interface with maps and graphs.
Access energy statistics:
on production, consumption and trade of oil, gas, coal, power, and renewables;
covering 57 countries and regions throughout the world;
from 1990 to 2021;
on decarbonisation indicators;
with exclusive foresight on mid-term European energy trends resulting from the Ukrainian situation;
through an intuitive and user-friendly interface, with animated graphs and maps;
with free data export for your own analysis.
World decarbonisation indices in 2021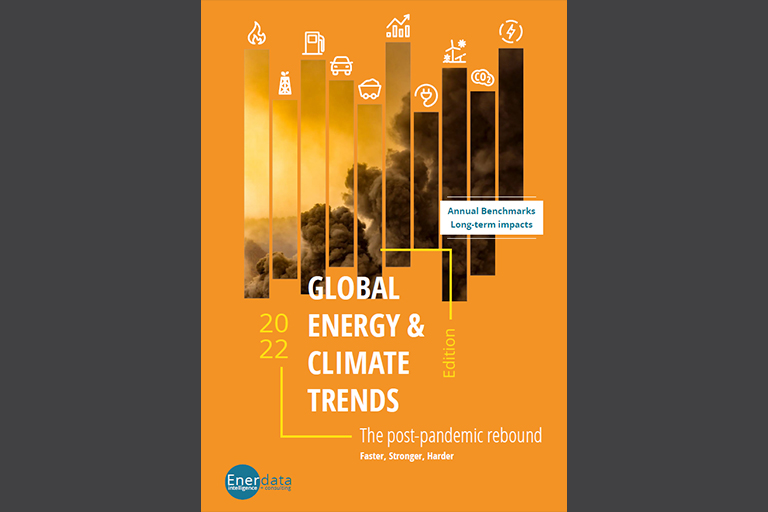 An in-depth analysis of 2021 key figures, with projections related to the current context (post-pandemic rebound and energy crisis due to the war in Ukraine).
This web-application is an introduction to Enerdata suite of online information services dedicated to the energy industry.
Interested in embedding a customised version of the Yearbook on your website? Click here